The Glory of God's Sovereignty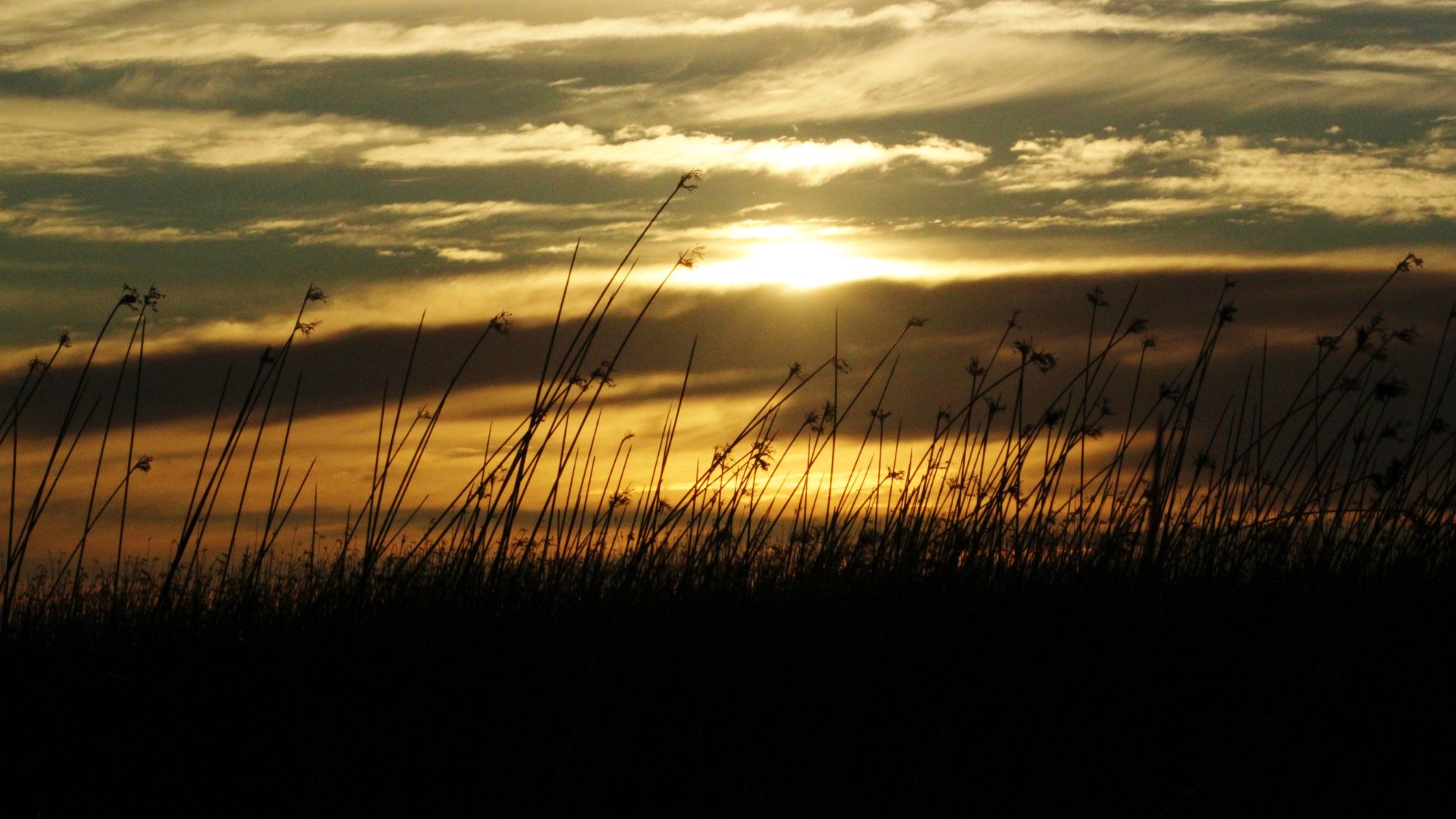 You will not see the glory of something, even if it is truly amazing, if you do not understand what it is and what it does.  This could be endlessly illustrated: for example, the ancient Egyptians had no clue what the human brain was or did and so had absolutely no appreciation for it.  So before we even begin to talk about God's sovereignty, we need to understand what we are talking about. 
To understand the sovereignty of God we need to first establish a couple of preliminary definitions.  First of all, there are two ways in which the will of God is spoken of in Scripture.  There is a sense in which God's will is always done.  This is the sense, for example, in James 4:15, where we read, "For that ye ought to say, If the Lord will, we shall live, and do this, or that."  James is saying that whatever we do (you can't get more universal than "this or that") is determined (on some level and in some sense) by the will of God.  
But there is another sense in which God's will is not always done.  When we pray, "Thy kingdom come, thy will be done" (Mt. 6:10), we are assuming that God's will is not always done, which is why we pray for it in the first place.  
The first instance of God's will is sometimes called God's will of decree, and the second, God's will of command.  We call the first God's will of decree because the Bible says over and over again that God's purposes (his decrees) will always come to pass.  Hence, the prophet Isaiah writes, "Remember the former things of old: for I am God, and there is none else; I am God, and there is none like me, declaring the end from the beginning, and from ancient times the things that are not yet done, saying, My counsel shall stand, and I will do all my pleasure" (Isa. 46:9-10).  Whose purpose and pleasure will stand?  God's, not man's.  When the two conflict, you can be sure that God's will shall be done (see also Dan. 4:35).  
We call the second God's will of command, because we know that God's commands (for example, in His law) are never perfectly obeyed in this world.  That's why, as in the Lord's Prayer, we ask that God's will be done on earth as it is in heaven.  
Just because men sin and rebel against God is no indication that any of God's eternal purposes have been invalidated or overthrown.
Here is the important fact to take away from this: just because men sin and rebel against God is no indication that any of God's eternal purposes have been invalidated or overthrown.  On the contrary, even when men do things with evil intent God is still bringing about his eternal good and holy purposes.
Understanding these important distinctions will help us to understand better what we mean by the sovereignty of God.  To say that God is sovereign is to say that his decretive will is universally encompassing; that is to say, it encompasses all God's creatures and all their actions. This is explicitly taught in the Bible again and again.  For example, in Eph. 1:11, the apostle Paul tells us that God "worketh all things after the counsel of his own will."  To say that God worketh all things is just to say that he brings them to pass.  But what does God bring to pass?  He brings to pass all things, no exceptions.  As one theologian has put it, there are no maverick molecules in the universe.
God's sovereignty encompasses the birds who cannot hop or fall to the ground apart from the will of their Creator (Mt. 10:29).  It encompasses the wind and the cold (Ps. 147:17) so that the cold is called "his cold."  It embraces epic battles (2 Sam. 10:12), and even seemingly chance events like the cast of a die (cf. Prov. 16:33).  God is sovereign over kings' hearts (Prov. 21:1), which is an amazing statement considering the fact that the ancient king was about as absolutely sovereign as a man could be.  But in God's hands?  Their hearts are like streams to be turned according to his will.
Perhaps the most difficult aspect of God's sovereignty is the assertion that God is sovereign even over evil.  He is; but we do need to be careful here, for the Bible is equally insistent that God is not the author of sin.  We see this in James 1:13-14, where we are instructed that God does not tempt men to sin nor can he be tempted with evil.  We cannot lay the blame of our sin at God's feet.  He is holy and of purer eyes than to behold evil and cannot look on iniquity (Hab. 1:13).
Nevertheless, God's eternal purposes encompass all things, including the sinful actions of men, without in any way making God the author of their sins.  This is exemplified throughout the Bible.  What Joseph's brothers meant for evil, God meant for good (Gen. 50:20).  Don't miss the language of the text: God meant it.  But only for good!  When Job was struck down by the evil design of Satan to overthrow his faith and to turn him against God, Job's response was, "What? shall we receive good at the hand of God, and shall we not receive evil?"  And what was the inspired evaluation of Job's assessment?  It was that "In all this did not Job sin with his lips" (Job 2:10).  In other words, Job's assessment was the correct one.
But perhaps the greatest example of this is the crucifixion of our Lord.  He is indeed the "Lamb slain before the foundation of the world" (Rev. 13:8), determined by the purpose of God to die for the sins of his people and in doing so to become their Savior.  But His death involved betrayal, a kangaroo court and massive injustice, shame and torture at the hands of wicked men.  But are we to think that all this evil and sin somehow happened because God took His hands off the wheel of human history for a moment?  Not at all.  The apostle Peter helps us out here: he tells his audience on the Day of Pentecost that Jesus was "delivered by the determinate counsel and foreknowledge of God, ye have taken, and by wicked hands have crucified and slain" (Acts 2:23).  The early church at prayer understood this better than many modern Christian apologists: "The kings of the earth stood up, and the rulers were gathered together against the Lord, and against his Christ.  For of a truth against thy holy child Jesus, whom thou hast anointed, both Herod, and Pontius Pilate, with the Gentiles, and the people of Israel, were gathered together, for to do whatsoever thy hand and thy counsel determined before to be done" (Acts 4:26-28).  What happened at the cross was unspeakably evil, and yet it was determined beforehand to be done by the counsel and will of God.  They meant it for evil, but God meant it for good.
We live in a world, in other words, over which God is King.  He is sovereign in creation, having brought every atom into being by his word.  He is sovereign in providence, for by him all things hold together (Col. 1:17).  And he is sovereign in redemption and salvation, for all upon whom he has set his love from all eternity in the decree of election will be certainly and finally and eternally saved (Rom. 8:29-30).  The chain of salvation is unbreakable because the God who holds it is sovereign.  Indeed, "our God is in the heavens: he hath done whatsoever he hath pleased" (Ps. 115:3).  
To God be the glory, for He is the one who does whatever He pleases.  He is sovereign.
This is glorious and ought to draw out of us praise to his name!  It is the reason the psalmist began, "Not unto us, O Lord, not unto us, but unto thy name give glory, for thy mercy, and for thy truth's sake" (Ps. 115:1).  To God be the glory, for He is the one who does whatever He pleases.  He is sovereign.  But this is not a bare sovereignty; it is a sovereignty endowed with perfect goodness and wisdom and grace and mercy and holiness and justice.  Indeed, as we put our trust in such a God we must inevitably join the apostle in that great doxology: "O the depth of the riches both of the wisdom and knowledge of God! how unsearchable are his judgments, and his ways past finding out! For who hath known the mind of the Lord? or who hath been his counsellor? Or who hath first given to him, and it shall be recompensed unto him again? For of him, and through him, and to him, are all things: to whom be glory for ever. Amen" (Rom. 11:33-36).