God's Sovereignty and Man's Responsibility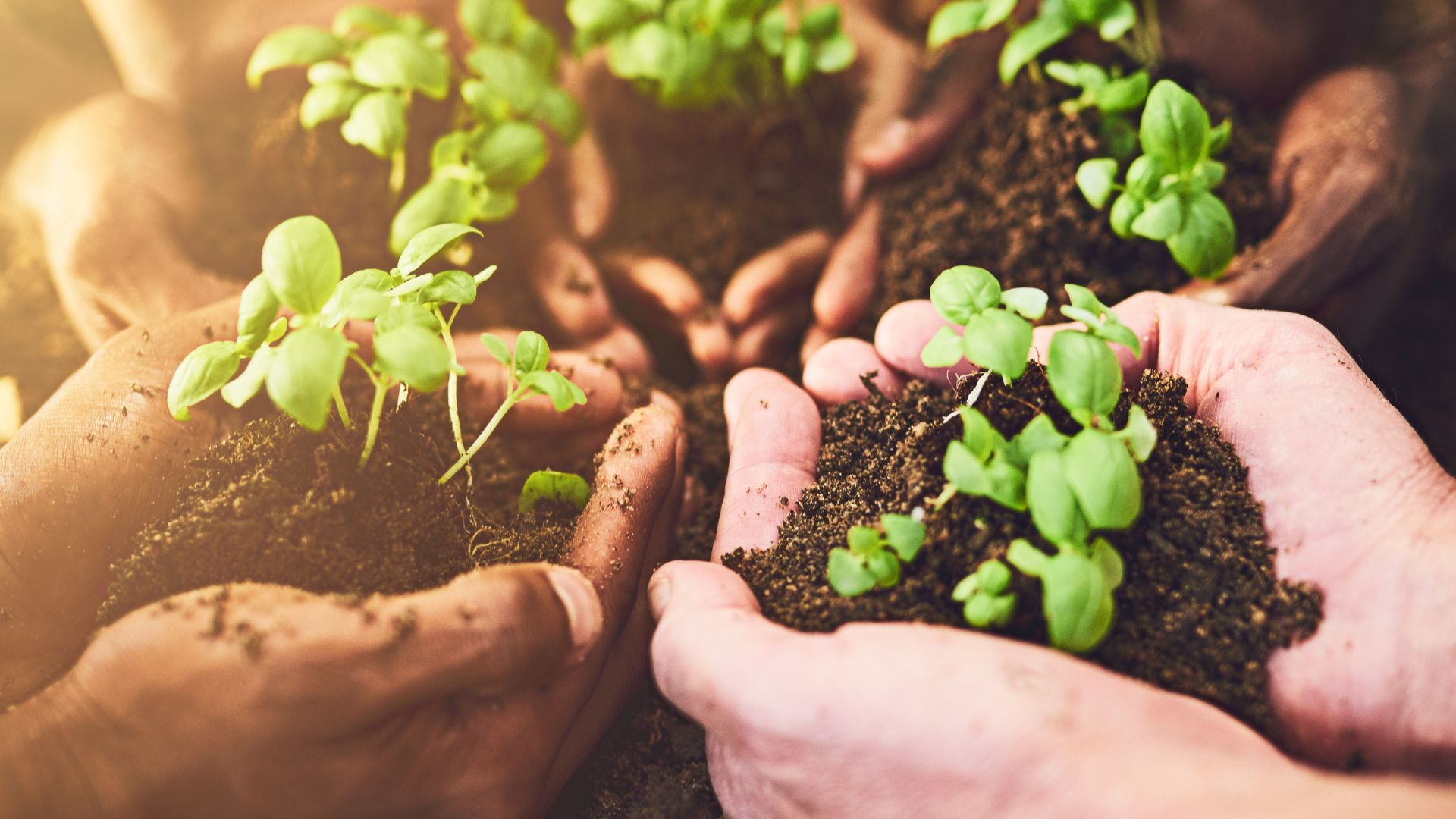 Man is Responsible
Man is responsible for his choices, actions, words, and desires, and is accountable to God for them. This doctrine is called Man's Responsibility, and it is taught extensively throughout the Bible. God's Sovereignty is the foundation for Man's Responsibility. These two doctrines are closely related, and we can say that Man is responsible because God is sovereign.
God is the Supreme Ruler of the entire creation, and as such He has the authority and the power to perform His will throughout his creation (Daniel 4:35). No one has the right to question God or the power to stop Him from accomplishing His will. As the King of all creation, He has the right to require of his subjects that we live in accordance with his revealed will. God possesses this authority as the Creator of all created beings. He made us, the world in which we dwell, and the natural and moral laws on which it is founded. As his creatures, we are accountable to Him.
So God created man in his own image, in the image of God created he him; male and female created he them. (Genesis 1:27)
Of all the earthly creatures God made, Man (male and female) was created in God's own image. Mankind was made to represent God on earth and was made with many attributes that reflect God's own nature, including mind, will, intelligence, and spirit. Man was created with the ability to act, reason, speak, understand, desire, and make choices. Man is responsible to apply all of these faculties to love God with his whole being (Deut. 6:5).
God created men (and angels) distinct from Himself with our own wills and identities, and so we are created with the capacity to obey and also the capacity to disobey God's command. The Bible teaches us that some angels (2 Peter 2:4, the angels that sinned), and Man as a whole (Romans 3:23), have in fact willfully chosen to sin against God. For all have sinned, and come short of the glory of God. Man is the image and glory of God, and by sinning has failed to fulfill his purpose to display God's glory in the earth.
Man's responsibility for his own choices and sin is evident in the doctrine that God will judge man according to his works (Revelation 20:13). In the end, all things come before the judgment of the perfectly wise and righteous God.
The Bible makes clear that God will reward a man's good works, "Knowing that whatsoever good thing any man doeth, the same shall he receive of the Lord, whether he be bond or free" (Ephesians 6:8), and punish a man's evil works, "But he that doeth wrong shall receive for the wrong which he hath done: and there is no respect of persons" (Colossians 3:25). Even the thoughts and words of man will be judged, "But I say unto you, That every idle word that men shall speak, they shall give account thereof in the day of judgment" (Matthew 12:36).
When God's children sin, He disciplines us in mercy (Proverbs 3:11). His discipline is painful, but its purpose is for our good, in order to yield the peaceable fruit of righteousness in our lives. In chastening also, we see man's responsibility. God applies correction, and man has the responsibility to receive it and humble himself under it. "But he giveth more grace. Wherefore he saith, God resisteth the proud, but giveth grace unto the humble" (James 4:6).
No Excuses
Sinful man is inclined to seek excuses for his sinful action (doing what God has forbidden) or his sinful inaction (not doing what God has commanded), but the doctrine of Man's Responsibility leaves man with no excuse. He is accountable to God, and when man sins, it is man's fault and not God's.
Ignorance is no excuse, because God's creation plainly demonstrates the existence of God and the basics of his nature, "For the invisible things of him from the creation of the world are clearly seen, being understood by the things that are made, even his eternal power and Godhead; so that they are without excuse" (Romans 1:20).
"God made me this way" is no excuse, because God did not make Man sinful. God made Man good and upright, and Man became sinful by willingly disobeying God (Ecc. 7:29), and whenever a man sins, he does so willingly. "Nay but, O man, who art thou that repliest against God? Shall the thing formed say to him that formed it, Why hast thou made me thus?" (Romans 9:20).
"God tempted me" is no excuse, because man is not drawn into sin by God, but by his own sinful desires. "Let no man say when he is tempted, I am tempted of God: for God cannot be tempted with evil, neither tempteth he any man: But every man is tempted, when he is drawn away of his own lust, and enticed. Then when lust hath conceived, it bringeth forth sin: and sin, when it is finished, bringeth forth death" (James 1:13-15).
God's Sovereignty is no excuse, for that doctrine establishes that we have a supreme ruler and creator to whom we owe our obedience and loyalty. Because He is the sovereign Lord of all creation, we are accountable to Him. Even though God, in His wisdom, uses the sinful actions of man in the accomplishment of His greater purpose, as He did in the crucifixion of Christ, man is responsible for the sinful acts he willingly performs (Acts 2:23, 4:27-28).
It Matters
We have all sinned. We have done so willingly. We are accountable to God for our actions and words. And God is a righteous and just judge who will render to every man according to his works. These facts are cause for fear and trembling. We would surely despair if not for the great mercy of God, that Christ came into the world to save sinners.
Believers have been given great benefits by God's sovereign mercy. We have been blessed with all spiritual blessings in heavenly places in Christ (Ephesians 1:3) including the forgiveness of our sins. And, his divine power hath given unto us all things that pertain unto life and godliness, through the knowledge of him that hath called us to glory and virtue (2 Peter 1:3). The glory we lost through sin, has been regained in Christ, and therein lies our calling and purpose. We are called to glory.
To whom much is given, much is required, and therefore believers ought to be diligent to make use of the abundant spiritual blessings we have been given, putting them into action in the service of God in this world. And recognizing that our efforts, actions, choices, prayers, and sacrifice are not useless or futile, but highly effective and greatly meaningful. Because God is Sovereign, and is working His sovereign purpose in the world through His people, what we do each day matters.
Pray diligently. The effectual fervent prayer of a righteous man availeth much. Effectual means, "Producing an effect, or the effect desired or intended; or having adequate power or force to produce the effect" (Websters 1828). Avail means, "To assist or profit; to effect the object, or bring to a successful issue," which means the prayers of God's people are actually effective in helping bring to pass the intended purpose. Your prayers matter.
Strive for unity. "Endeavouring to keep the unity of the Spirit in the bond of peace" (Ephesians 4:3). Endeavor means "To exert physical strength or intellectual power, for the accomplishment of an object," which means we are called to exert great effort to build up the church in love and unity. Your loyalty and dedication to the church and your efforts to serve in God's kingdom matter.
Speak the truth in love. "Let no corrupt communication proceed out of your mouth, but that which is good to the use of edifying, that it may minister grace unto the hearers" (Ephesians 4:29). Your words have the power to edify (build up) others and to minister (supply) grace to those that hear them, like feeding a warm meal would minister to the hungry. Your words matter.
Indeed, how we live our lives every day is deeply meaningful and has great consequence, not only for ourselves but also for those around us. As the fruitfulness of a farmer's crop depends on the seeds he plants and how he works the land, so the fruit borne in our lives is impacted by what we plant by our thoughts, words, and actions. May we plant and labor in righteousness, and may God give the increase, so that we bear much good fruit.
In closing, consider the example of the Apostle Paul. Paul was a great advocate for the doctrine of God's Sovereignty. He understood that doctrine on a deeply personal level because God's sovereign grace transformed his life on the road to Damascus. God's Sovereignty motivated him to labor diligently in God's service. Recognizing his great responsibility to God, and inspired by the assurance of God's successful accomplishment of his sovereign purpose, he endured hardship in order to evangelize the nations.
Remember that Jesus Christ of the seed of David was raised from the dead according to my gospel: Wherein I suffer trouble, as an evil doer, even unto bonds; but the word of God is not bound. Therefore I endure all things for the elect's sakes, that they may also obtain the salvation which is in Christ Jesus with eternal glory. (2 Timothy 2:8-10)